CO2 Stock Holder for Crosman 2240 2250 Rat Catcher 2400 1322 1377 362 & Drifter Stock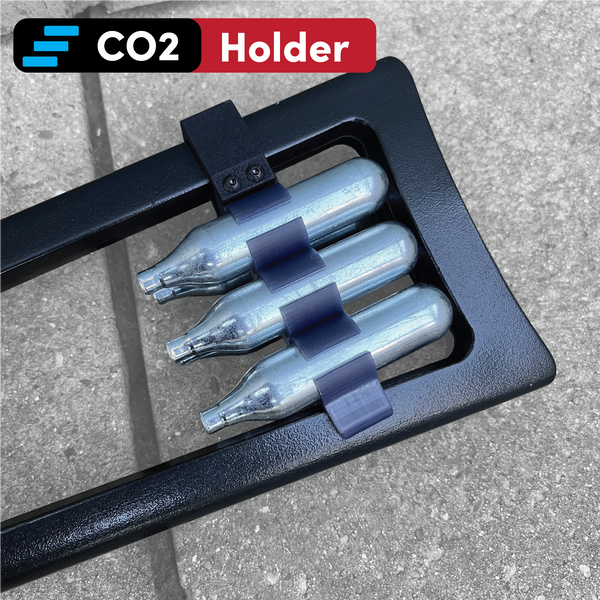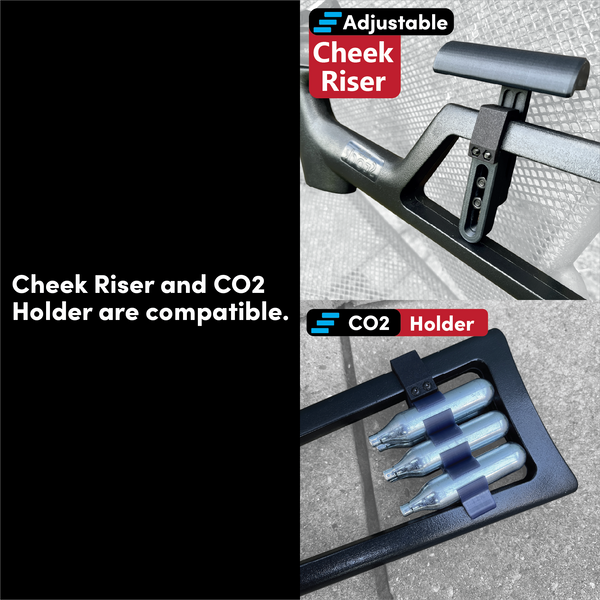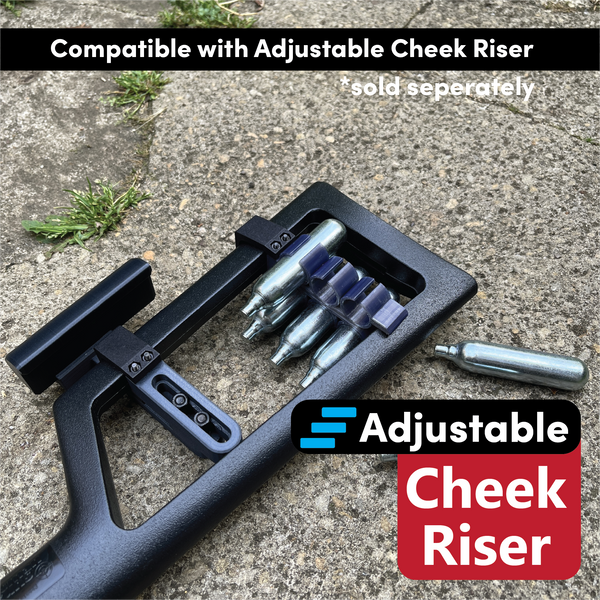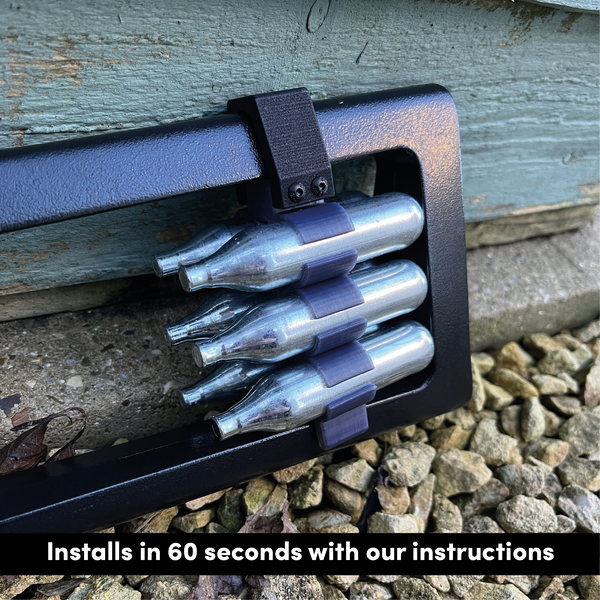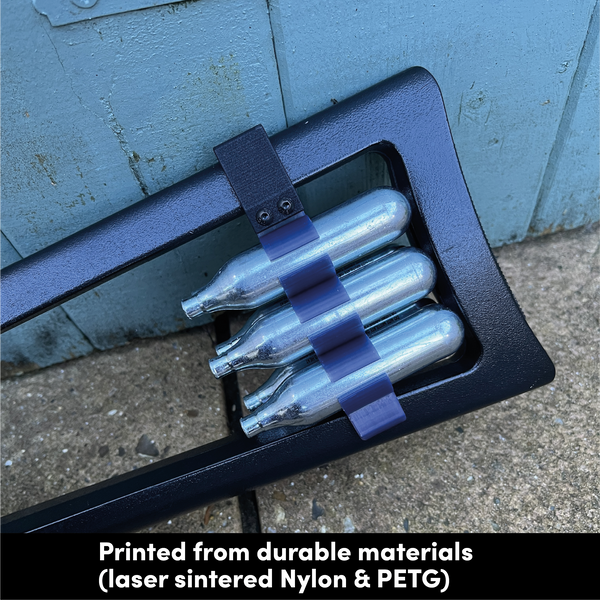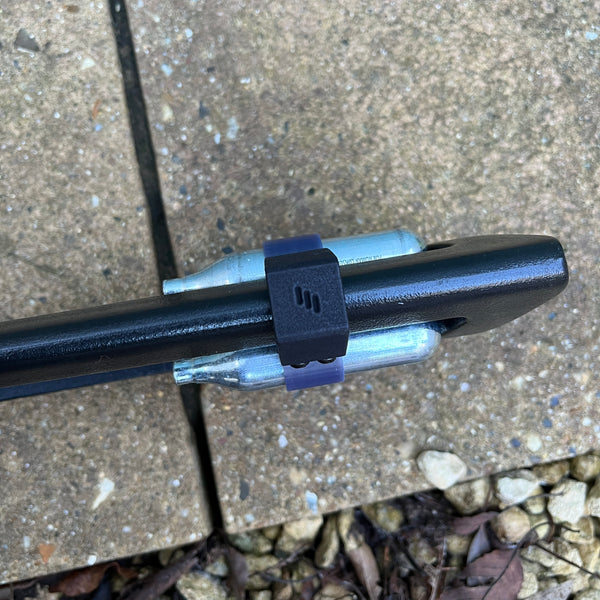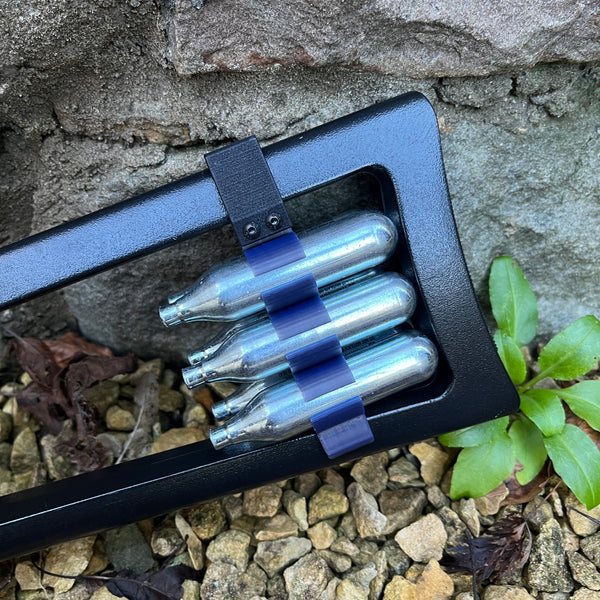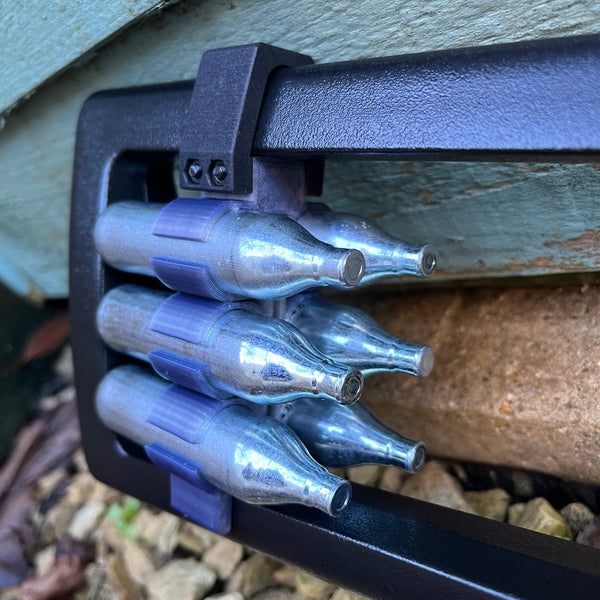 This upgrade mounts to your Crosman stock in seconds with our included instructions. It provides a sturdy and convenient place to store 6 CO2 while out shooting.
Compatible with all Crosman stock models:
Crosman 2240

Crosman 2250b

Crosman 2250XL

Crosman 2260

Crosman 1322

Crosman 1377

Crosman 2289

Crosman 362

Crosman 2400

Crosman 2400KT

Crosman 2300

Crosman Drifter

Crosman Rat Catcher

Anything else that uses the Crosman shoulder stock
Made from durable printed laser sintered nylon and PETG, this part has been designed to last. 
Everything you need to mount this mod is included with your package.
COMPATIBLE WITH CHEEK RISER
Our CO2 Holder and Cheek Riser our compatible with each other, you can find out more information here: