Crosman Magazines & Mods
We offer magazines and other mods for all Crosman airguns, such as the 2240, 2250, XL, 1377, Rat Catcher, etc
Any questions? Click here to contact us.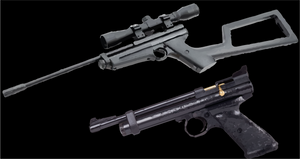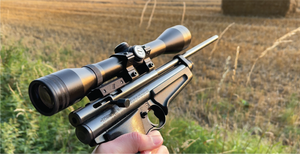 Our magazines work with scopes
Manufactured in the UK, our magazines are durable, reliable, and are designed to be used with scopes and sights.
Which magazine do i need?

Brilliant bit of kit, fits nicely under my scope and loads as fast as I can work the bolt- Very pleased
debpippy

They work flawlessly.
That is just incredible, to be able to shoot that quick.
John Clark

Totally painless ordering from the website. Smooth as silk with great tracking. The GRAVmag made my Benjamin Maximus a lot better. Real game changer.
Chopsddy3

What a marvellous piece of kit ,well-designed and works a treat, after reading instructions easy to set up and worked straight off
b12chop

This works amazingly well! So easy to set up and use and has made such a difference. If you have a Ratcatcher I highly recommend adding this to your gun.
nickpartridge2512

I just want to say how very pleased i am with the Gravmag you sent me and what a fantastic little add on it is to my Crosman 2240
Stuart Whiddon

Everything about this company is good, products,communication and service. The 9S magazine is a great addition to my Crosman 2250 XL. A great price for such an effective add on so more than happy. Thank you
perrywig