Crosman Steel Breech Kit for 2240 2250b Rat Catcher 1377 etc.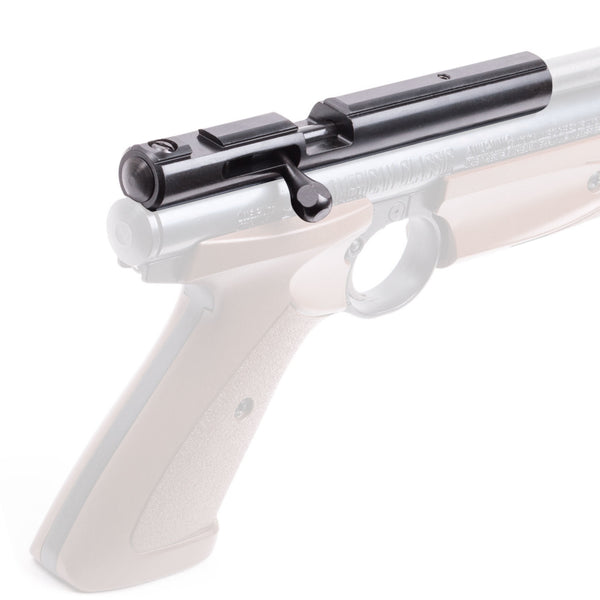 Now you, the airgun hobbyist, can attach your favourite dovetail accessories to your 2240, 2250, 2260, 2289 and 1322 airgun. This Steel Breech kit not only has a superior look, but it alleviates the need to purchase separate parts. 
Works with 2240, 2250, 2250b, 2260, 2289 1322 Rat Catcher Buster, Benjamin Discovery.