GRAVmag 9S Magazine for Crosman 2240 2250 2260 XL 2400 1322 Benjamin Discovery Rat Catcher | Works on Steel Breech | Crosman Parts Mods & Upgrades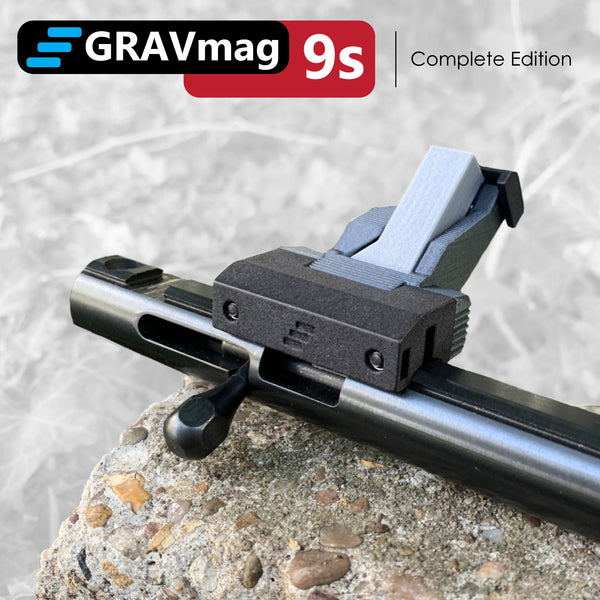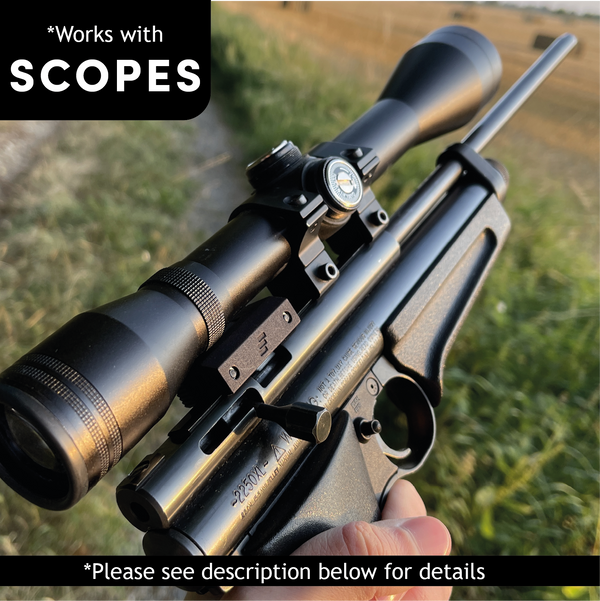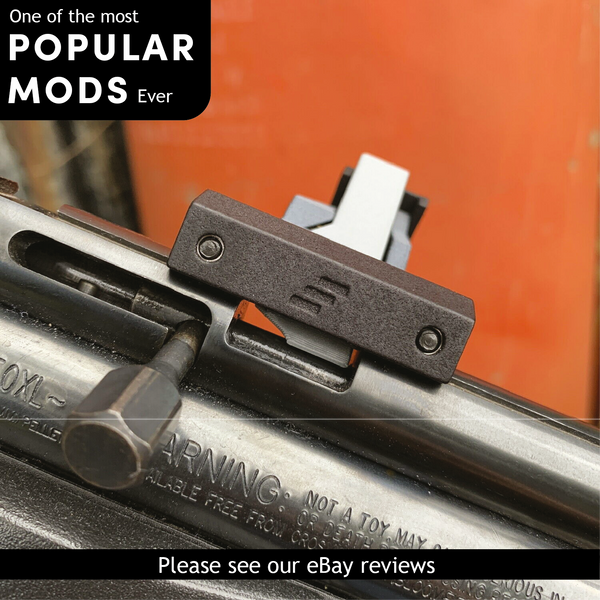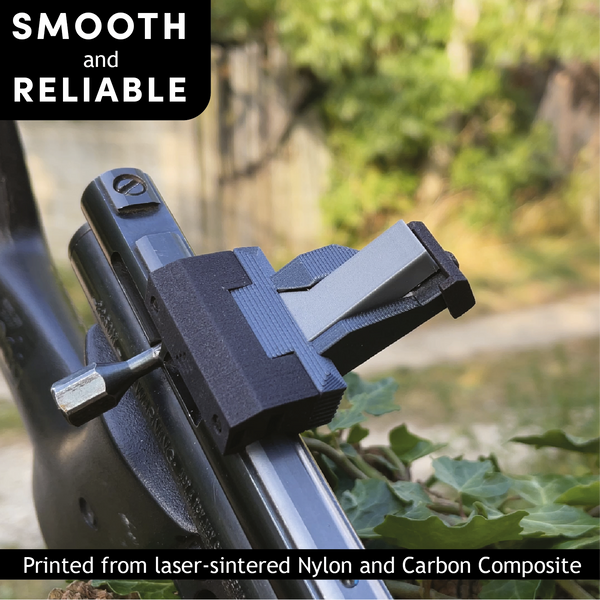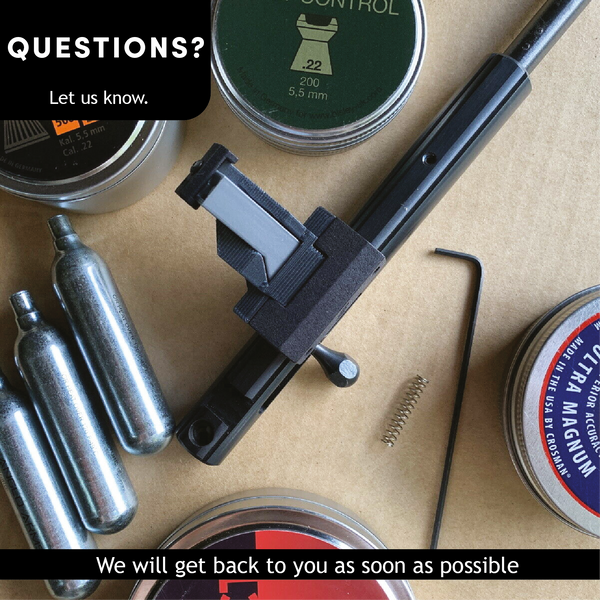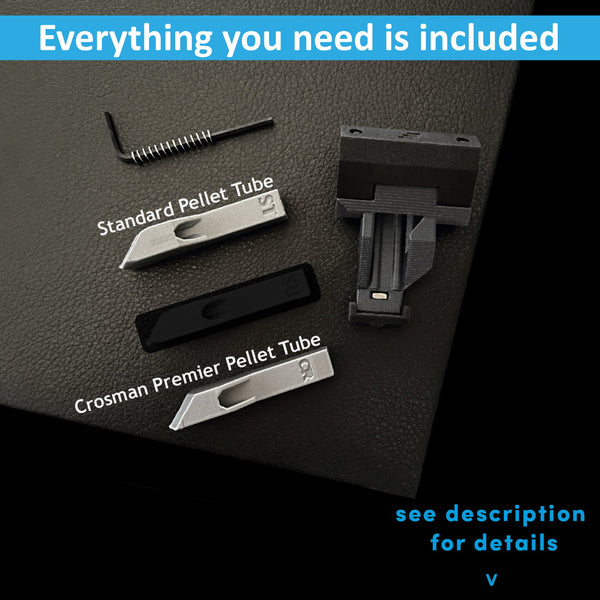 The GRAVmag 9S is a 9-shot .22 magazine which can be fitted to a Crosman Steel Breech.


The Steel Breech is found on many Crosman air guns, such as the 2240XL, 2250XL, Rat Catcher XL, 2400KT and Benjamin Discovery etc.

We also make magazines for the Crosman Plastic Breech, which is found on Crosman air guns such as the 2240, 2250b, Rat Catcher and 1322 etc.
Click here to see our other magazines

Gun Compatibility
The GRAVmag 9S works on any Crosman that has a "Steel Breech" installed.
As long as you are using the original probe/bolt.
Please contact us if you have any questions.
We also make magazines for the Crosman plastic breech (which is found on a standard 2240).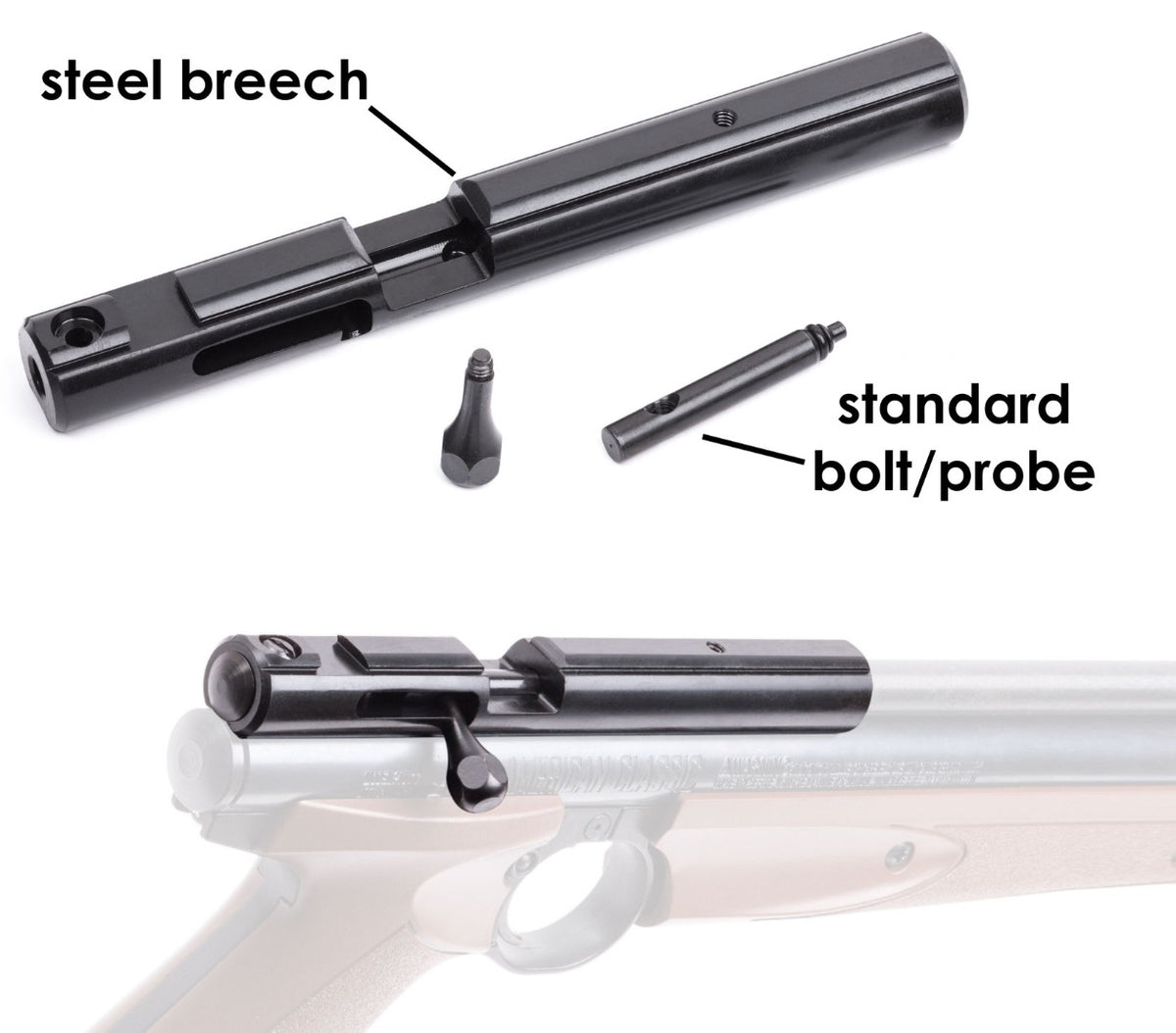 Scope Compatibility
Our magazines are designed to be used with scopes and red-dot sights.
Remember that your scope mounts can easily be adjusted if extra rail room is needed.
Please see the dimension images below, or send us a photo of your gun/scope for help.

Pellet Compatibility
Two different "pellet tubes" are included with this kit.
Each pellet tube is compatible with a different range of popular pellets.
Please see the table below to see which pellets can be used.
If you aren't currently using any of the pellets on the lists, we always recommend "Crosman Premier 14.3 Domed" pellets.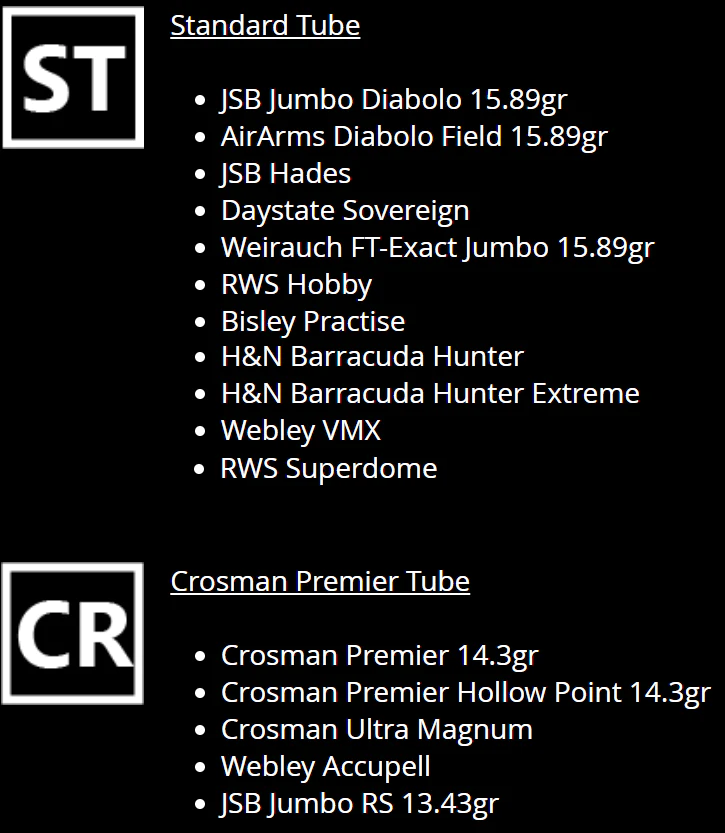 Delivery
We ship all over the world.
For UK customers, we use 1st Class Royal Mail.
For customers outside the UK, we use the Royal Mail tracked service, which typically takes 5-7 days and is fully tracked throughout.
Zero-hassle returns
If for any reason you are not happy with your purchase, we gladly accept returns within 30 days of purchase.
One Year Warranty
We provide a year-long warranty on all purchases for peace of mind.
What are the magazines made from?
Our magazines are printed from a combination of materials.
The main part of the magazine is made from laser-sintered Nylon which is produced on professional machines in London.
The rest of the magazine is made from PLA (similar to ABS) and carbon fibre composite.
This all results in a quality feel which is guaranteed to last a long time.
Which magazine do I need?
To find out which magazine you need for your Crosman, please click here to see our help page.

You can also contact us.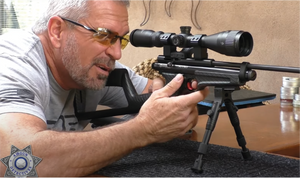 A Crosman-community favourite.
Thousands of magazines sold, all over the world.
Check out our amazing reviews.

I think they are awesome.
Easy to install, inexpensive upgrade... it's pretty flawless to be honest with you.
John Clark

Best addition to any 2240 Crosman, easy installation.
ramas2794

Brilliant piece of kit, turns a single-shot into a rapid ten shot shooter.
waveydavey0113