Which magazine do I need for my Crosman?
To find out which magazines will fit on your Crosman, please choose which "breech" type you have: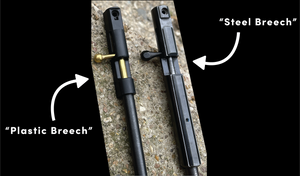 Info:
All Crosmans can have one of two breech types. Please choose which breech type you have via the buttons above.
This determines which magazine will fit your gun.